Just Released… a new book of short stories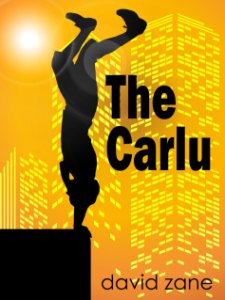 A Guarantee.
The boldest collection of shorts you're ever going to read.
Love. Hate. Sex.
Expose yourself to characters from all walks of life.
Cultures. Genders. Fetishes.
Characters who find themselves in predicaments that will draw you in.
Beauty. Blood. Envy.
Original stories that provide all kinds of entertainment.
Money. Mobility. Regret.
You won't be able to put it down.
Guaranteed.
It's a hell-of-a-ride on the human condition.
It's not every day that a hotel can take so much attention away from 'An Event'.
The artwork alone is worth millions.  
Over eighty years ago Andrew Carlu built one of Manhattan's most magnificent Masterpieces on sheer guts alone.
The marble and glass remain breathtaking.  
A line-up of shiny black limos gets directed in by a swarm of waving Police.
Perfection in a way only a Perfectionist with something to prove could do.  
Andrew Carlu had finally 'arrived'.  
The crowded lobby starts to empty as one special night is set to begin.  
It guaranteed his 'family status' for generations, as long as they didn't mess it up.  
Five thousand of the most accomplished People head for their seats.  
The Carlu Hotel is an Architectural Masterpiece with history oozing out of its' cathedral ceiling and crystal chandeliers.  
Some Carlus make it into the tabloids, others reach for the stars.  
The Craftsmanship here is when only the best found work.
An eager applause greets the night's M.C. – Debutante Alana Carlu.  
"This is going to be a night to end all nights for one of four finalists of the Humanitarian of the Year Award."  
Alana Carlu is the finest of the Carlu grandchildren.  
"I would like to thank all of you for coming, The Carlu graciously welcomes you."  
Her husband Michael has been an effective Councilman for years.
To this day nobody knows how Andrew Carlu got his hands on this prime piece of land?  
Their four children are adorably photogenic.  
Or if he was pushed off the roof after celebrating his epic 60th?  
Alana commands the room, "Now let's get started."  
The massive ballroom goes silent.  
"Tonight's nominees are…"  
The extended Carlu family is complicated, dysfunctional, and extremely powerful.  
"Miss Samira Ramjian, Mr. Ozzie McKenzie, Miss Rylee Cohen, and Mr. Daniel Belrose."  
Old Man Carlu was ruthless by any measure, buying up old apartment buildings when the wave of desperate immigrants washing-up on New York's shores overwhelmed everybody.  
"And the winner is…"  
Overcharging and under-delivering was his game, so was paying-off every Politician who cared.  
Silent anticipation fills the room.  
The Carlu Hotel overlooking the Park was Andrew Carlu's Opus for entering the City's Elite.  
"Dr. Daniel Belrose of Medecins Sans Frontieres."  
Flashbulbs go off from every corner.  
"Congratulations to Dr. Daniel Belrose."  
Every media outlet is here.  
"Wow… I'm speechless."  
Too bad someone has to lose.  
"I'd like to thank everyone that has supported my organization."  
Because each one of tonight's finalists has a story that will make the hair on your neck stand up.